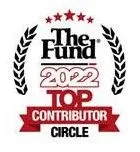 Please allow us to introduce you to our law firm and title company, whose main concentrations are in: (1) the practice of real estate law, (2) service to real estate brokers and their clients, and (3) providing of title insurance at the most competitive rates allowed by law.
As experienced attorneys with an experienced staff, we know how to get the transaction closed — efficiently, quickly, and thoroughly. We realize that closing the transaction is the ultimate goal, and we will not lose sight of that. Further, we are able to provide you and your clients with the services, the skills, and, if necessary, the problem-solving abilities of seasoned attorneys, all within the price range and at the speed of a title company. In this regard, calculate and compare our rates using the BARNES WALKER Real Estate Closing Cost Good Faith Estimate software here at our web site. Please feel free to prepare and print out Good Faith Estimates for your clients using our software.
Since we value your referral and your time, we offer the following special services to you and your clients at :
1. Pickup of the sales contract and other relevant documents from your office to begin the closing process;
2. Closings conducted at your office, at your request;
3. Thorough consultation to your clients anytime your clients have a legal problem or question concerning a contract or a contract dispute;
4. Seminars and newsletters on current legal issues affecting the real estate market, your business, and your buyers and sellers (for complimentary copies of our newsletters and seminars, see the "articles of interest" section of our website);
5. "One Stop Shopping" — at your request, we will order and obtain the survey, termite inspection, and/or appraisal at competitive rates, as well as arrange for consultations with selected lenders for financing;
6. Preparation of all documents, spotting and resolving of any problems that arise, and handling your clients' legal requests (if possible);
7. To better serve your clients, only attorneys will close your transactions; and
8. Checklists for the preparation of a contract for the purchase and sale of a business.